Quality wedding receptions designed to fit your style and budget
The Sagamore Resort Hotel with a packed dance floor of excited guests
The historic Canfield Casino featuring our uplighting and a fully involved dance floor all night long!
The Inn at Erlowest featuring our uplighting tying in the floral arrangements with the venue
The Inn at Erlowest featuring our intelligent dance floor lighting and uplights
Feeling the love at the Lodge On Echo Lake
Fives hours of non-stop dancing at Jimbo's Club
Another energized wedding crowd at the Lake George Club
Experience the highest quality sound and lighting systems available at your wedding reception
1. Top quality JBL Sound Systems
2. Martin Intelligent Computerized Lighting Systems
3. Flexible event formats
4. Large legal music library
5. Event planning via phone, email or consultation
6. Excellent value in entertainment
7. Forty years professional disc jockey experience
8. Voice-Over talent for radio and television
9. Referred by the best reception and banquet facilities
10. Client referrals available
11. Only one wedding booked each day
12.Spectacular uplighting to enhance your choice of venue
Andy Pratt Professional Disc Jockey Service specializes in working with couples to understand their unique vision of the perfect wedding reception. When it comes to weddings, one size just does not fit all. We are frequently asked what it is that we do at wedding receptions or what our style is. We take great pride in conveying to our clients that it's not what we do but rather finding out what you want us to do for you. The knowledge and creative input we offer, together with our many years of experience are there for you to use as you see fit. We are actors and performers providing you with a blank script for your special day, that allows you to realize your dream of the perfect wedding reception.
The Lodge On Echo Lake featuring our dance floor lighting and uplights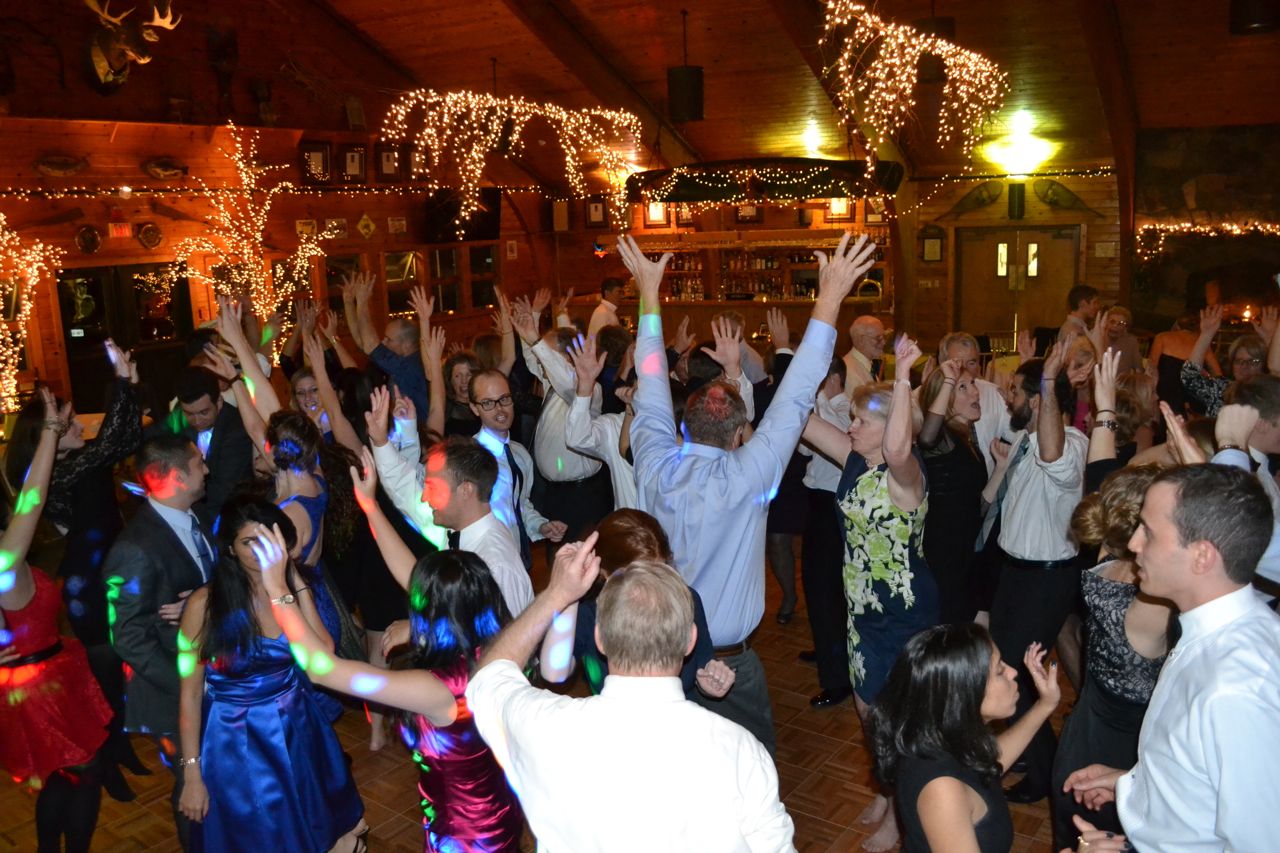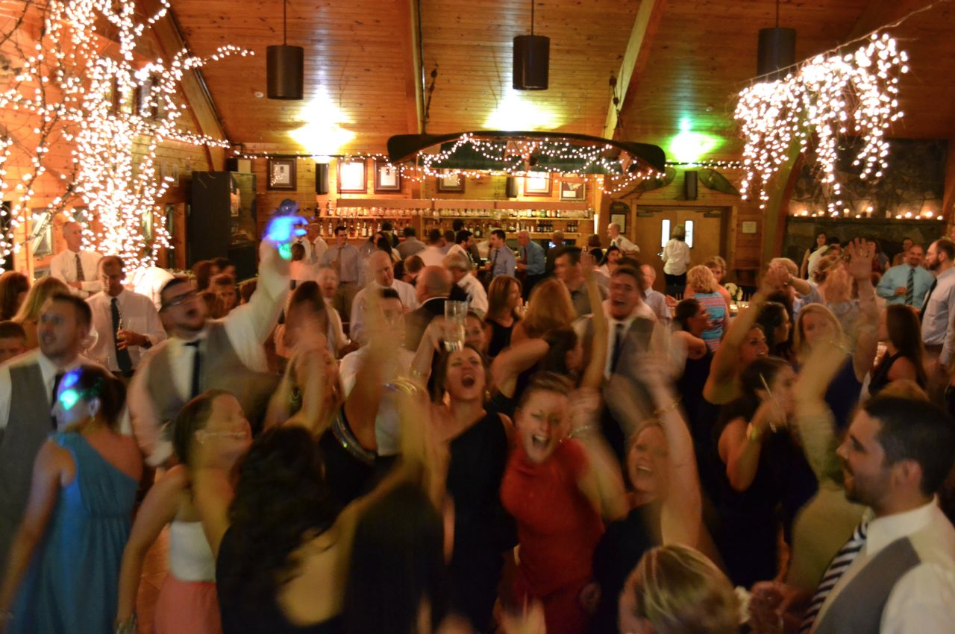 How much energy do want to be realeased at your wedding reception?
Multiple systems for ceremonies, cocktail hours in adjoining rooms or for live sound support of additional musical talent. This installation was at Longfellows and included multiple wireless michrophones for a surprise performance by a championship barbershop quartet on the balcony high above.