Guests going all out at the Fort William Henry Resort
Company energy at its finest at the Saratoga Hilton
Our uplighting in action at the historic Canfield Casino in Saratoga Springs
Greetings to the hero of the company!
You've just been entrusted with one of the most important decisions of the year. This may be your first time interviewing perspective entertainers. You may feel awkward but don't worry, we'll guide you through every step of the process. If you haven't seen us perform at an event in the past forty years, we will put you in contact with dozens of event planners and past references that will instill you with the confidence needed to make the right choice. When Monday morning rolls around, you'll be the one receiving the praise!
What type of corporate event are you planning?
First, lets identify exactly what we are looking for. Will your colleagues like Frank Sinatra, Garth Brooks or Bruno Mars? Will they be more conservative and enjoy casual conversation or will they be dancing on the bar till four o'clock in the morning? The goal of our company is to find out what entertains your employees so we can design an event to your company's specific needs. Whether you need the ultimate life of the party, an energetic party motivator, a low-key entertainer orjust a mute human juke box. Whatever the need, we will meet your criteria. An advance consultation will allow us to share our exciting ideas that are guaranteed to get your employees out of their seat and onto their feet!
Larger companies can present unique challenges that we handle we ease.
Saying thank you to your employees
Corporate functions and other company parties are very effective ways for a company's executive or social committee to show their appreciation to their valued employees, friends or clients. Whether you are planning a basic cocktail party, store opening, or you envision a full entertainment package for a banquet or seasonal party, we can deliver a talented disc jockey with personality and many years of experience to get the job done right.
Nothing boosts employee morale like a great company party!
We can provide indoor or outdoor systems as well as specialized unique family entertainment, team building games and competitions for your company.
Our uplights can tie in your choice of table accent color with the venue giving the entire event a more coherent feel.
An event your company will never forget!!!!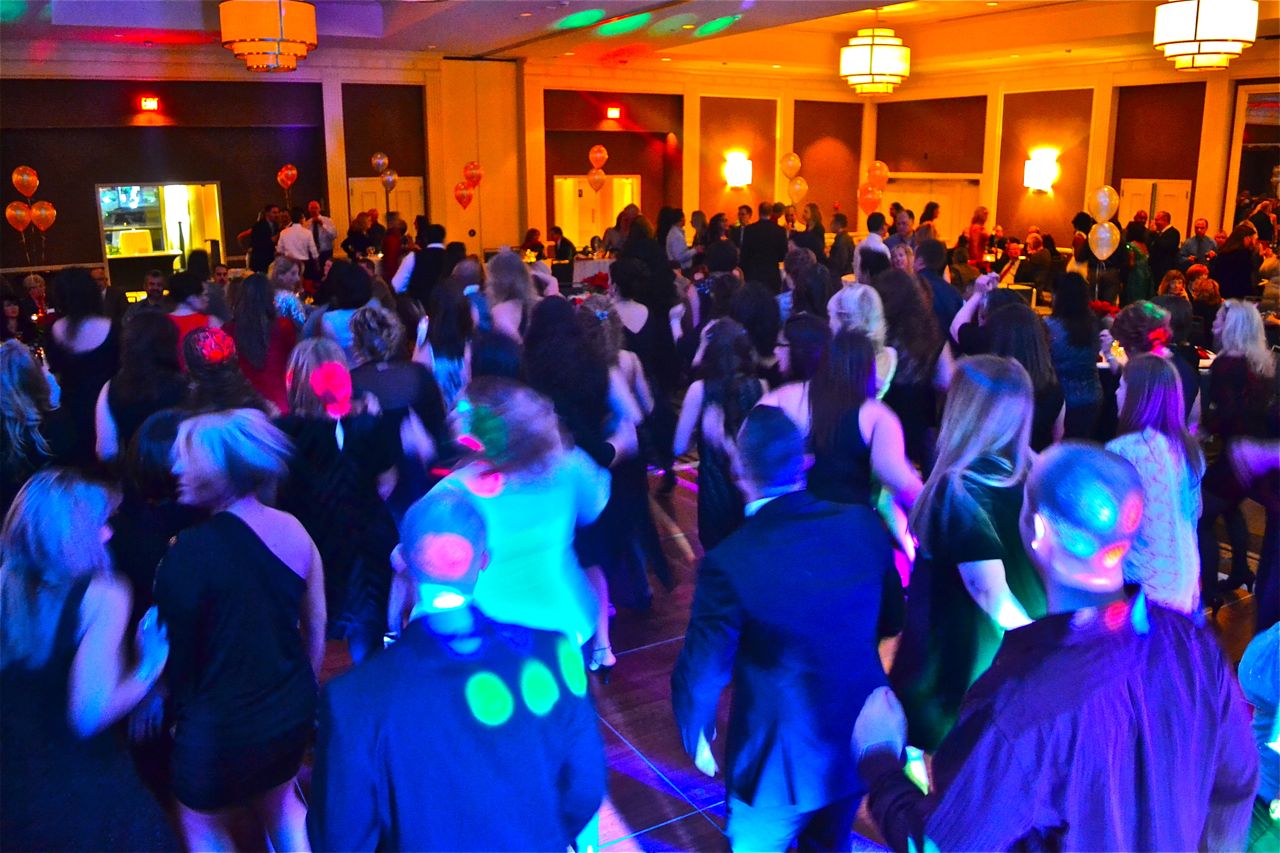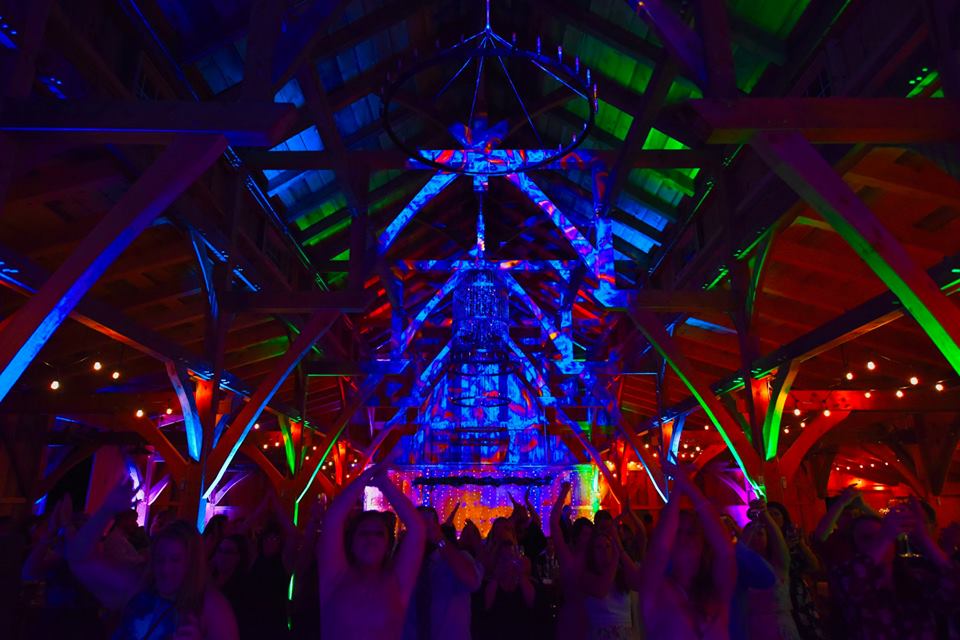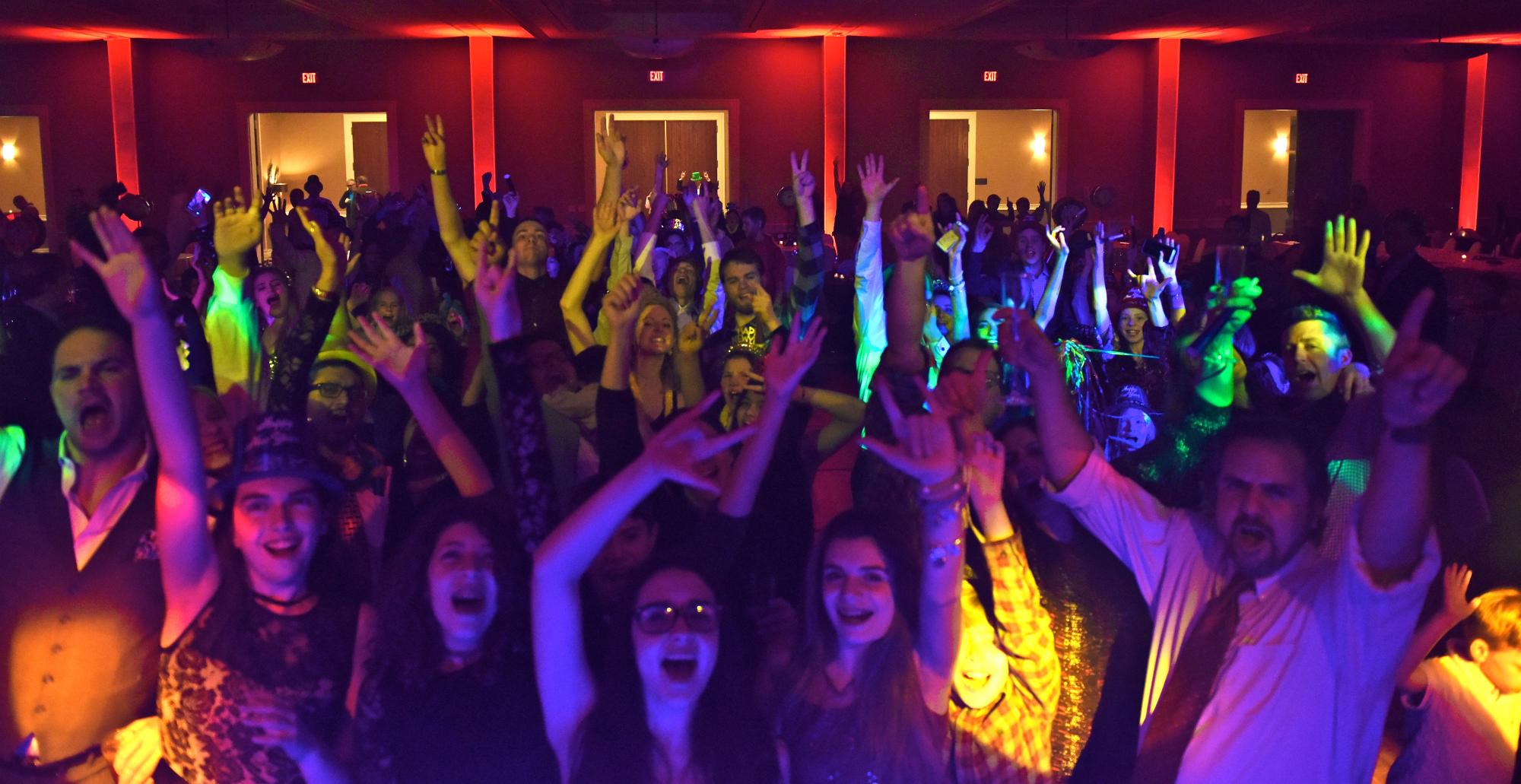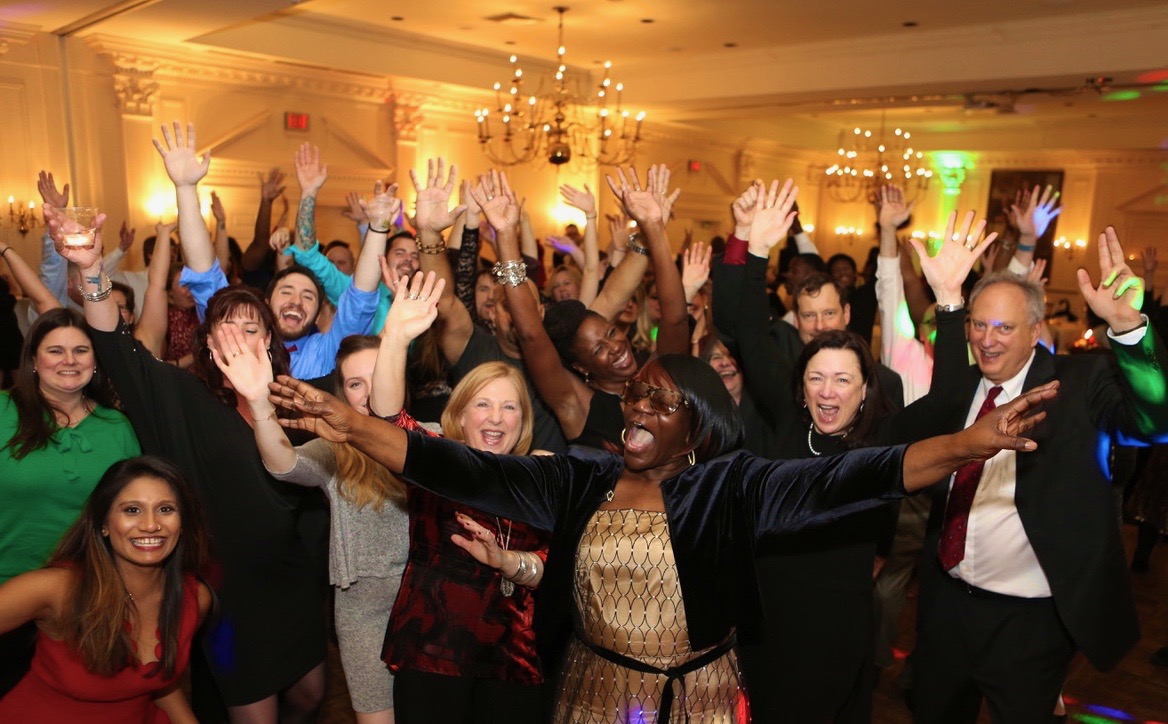 One of our typical corporate dance floor results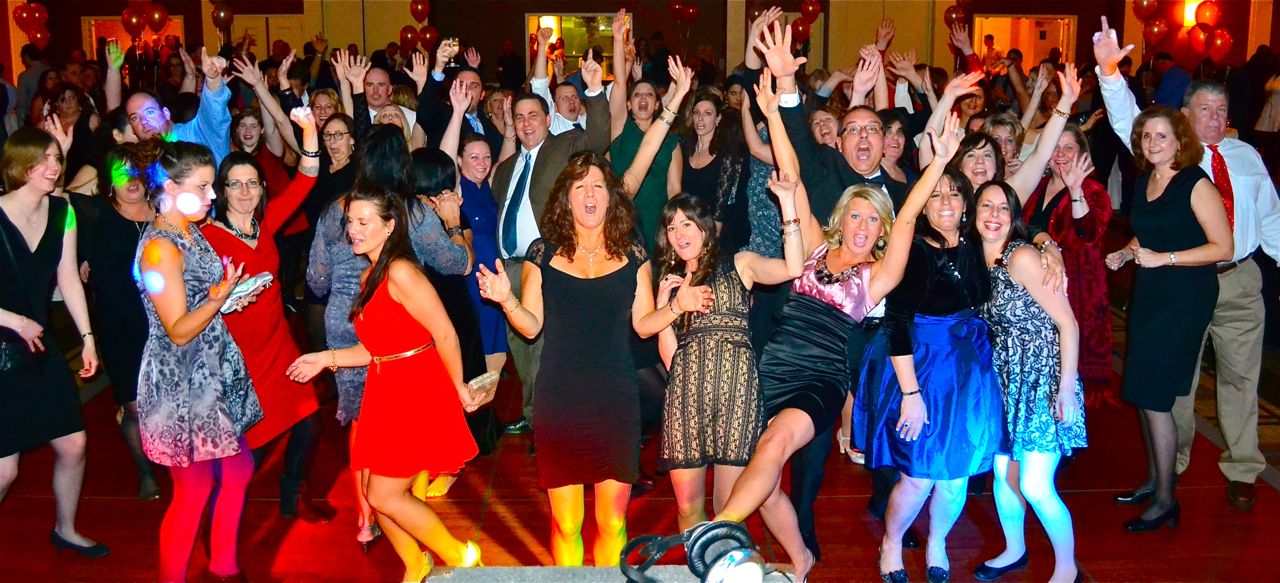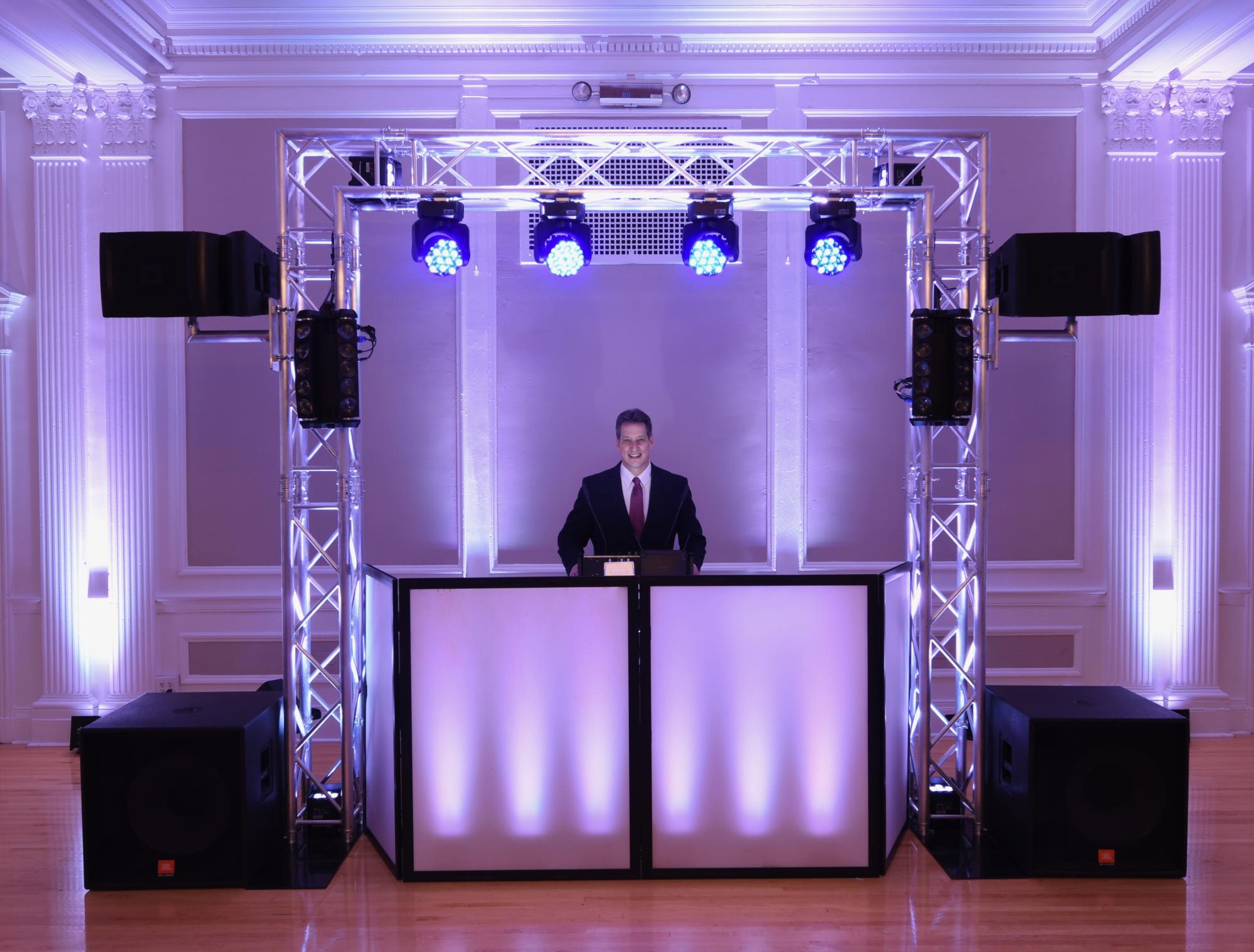 Musical Selection
Variety is the key to success at most events. We offer music that appeals to everyone. Most companies have employees with diverse tastes that may include rock & roll, disco, Latin, country and of course top 40 to name just a few. If you have heard the song, chances are very good that it's in our collection. You'll have access to our main musical library stocked with tens of thousands of legal songs. We are highly skilled at mixing different genres of music while maintaining the forward momentum of the event, simultaneously pleasing all of your guests.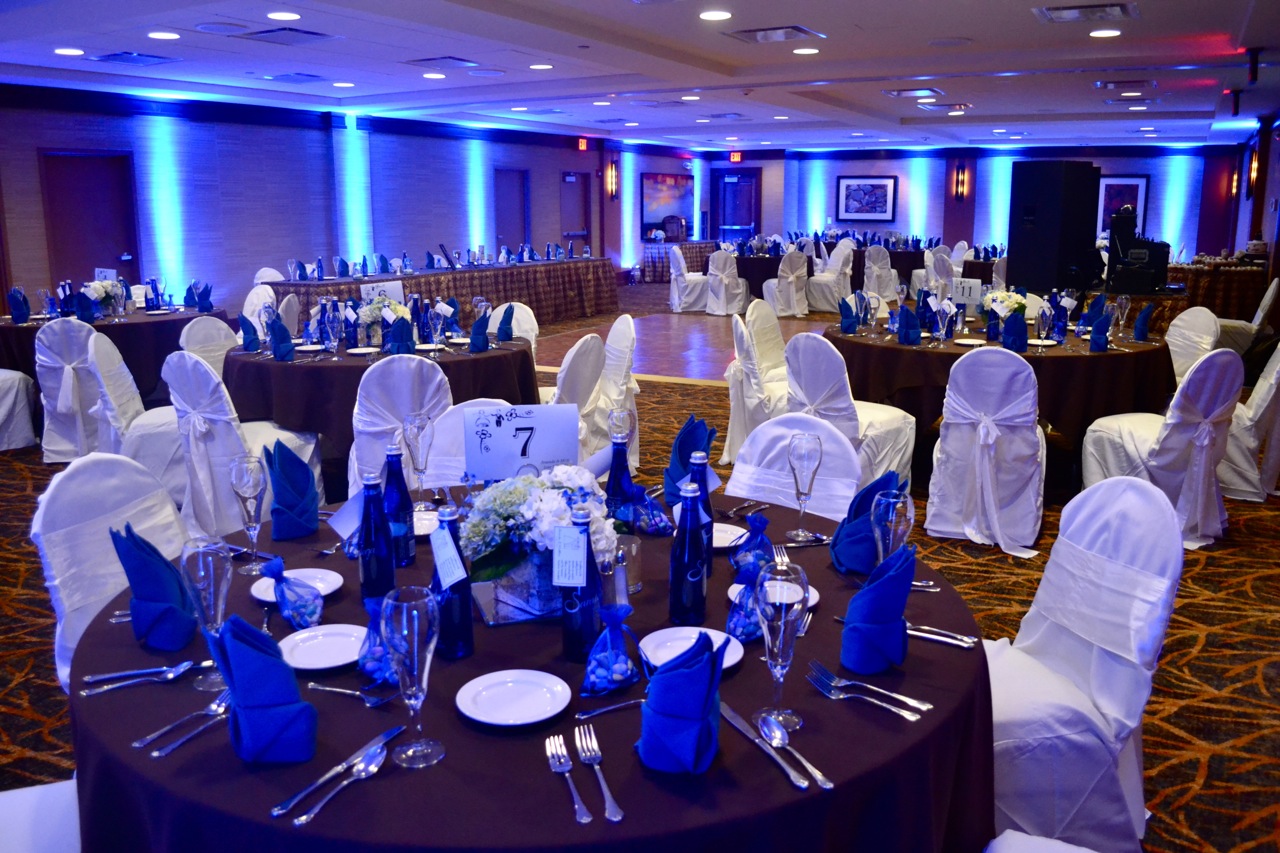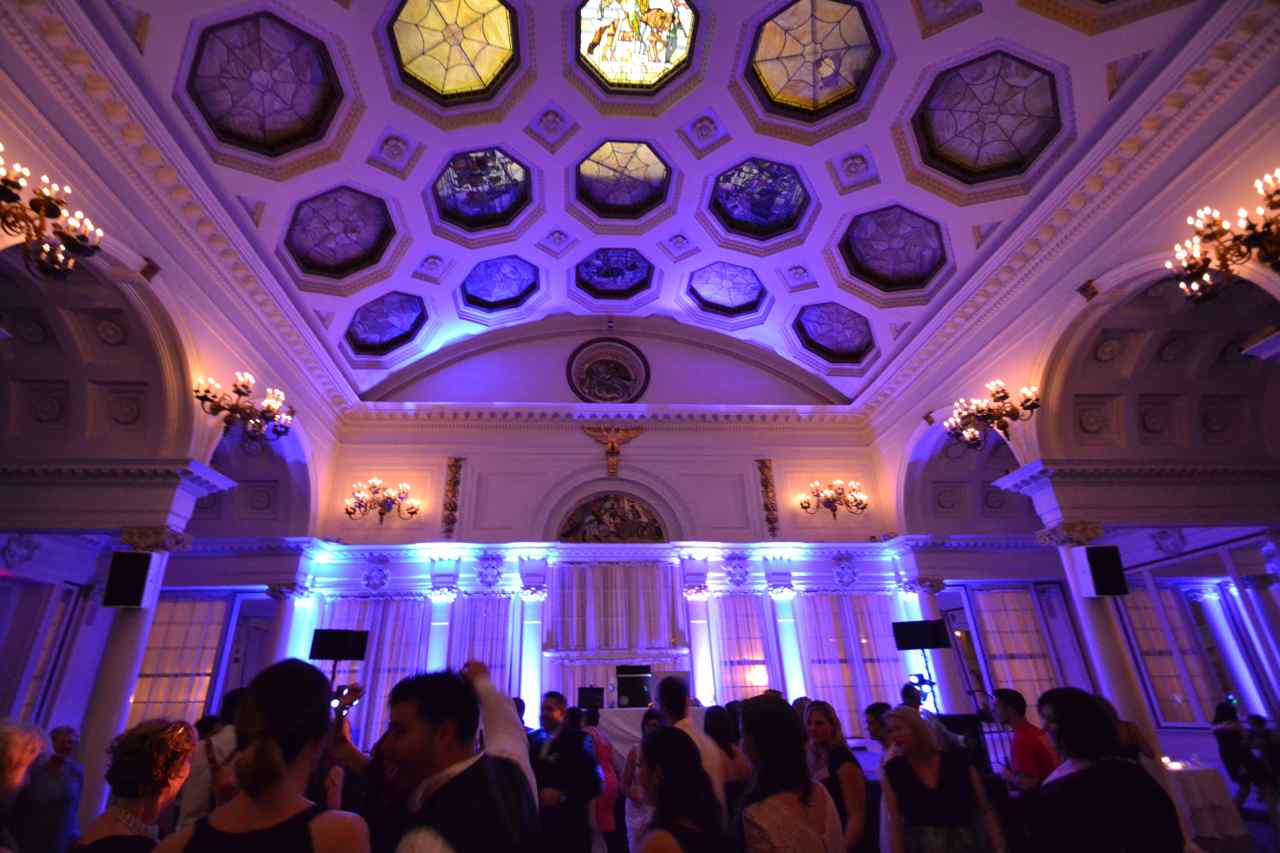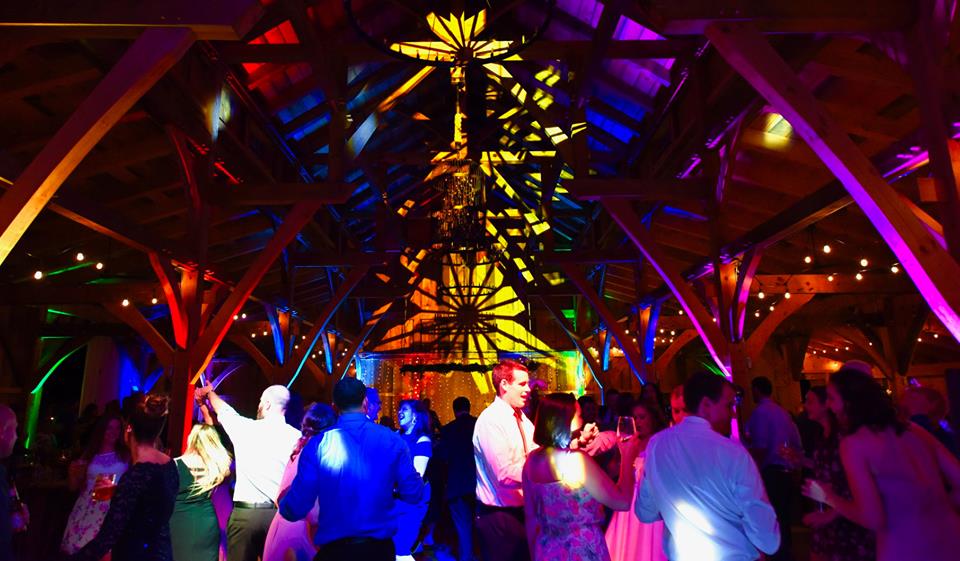 Our computerized lighting and design services can create an epic experience for your employees
One of our ever changing and dynamic lightscapes